Our guide's name was Oscar, He is a Masai from kenya, but immigrated to Dubai and works tours out of the port at Khor Fakkan. We picked this excursion because we wanted to get out of the city and into the country side. We were not dissappointed. We visited four different Emirates on our trip, but the main feature was when we got offroad and ventured through the Wadi. A Wadi is more or less a dry streambed most of the time, except for when it rains. And with less than 200 milimeters of rain a year that is not much rain.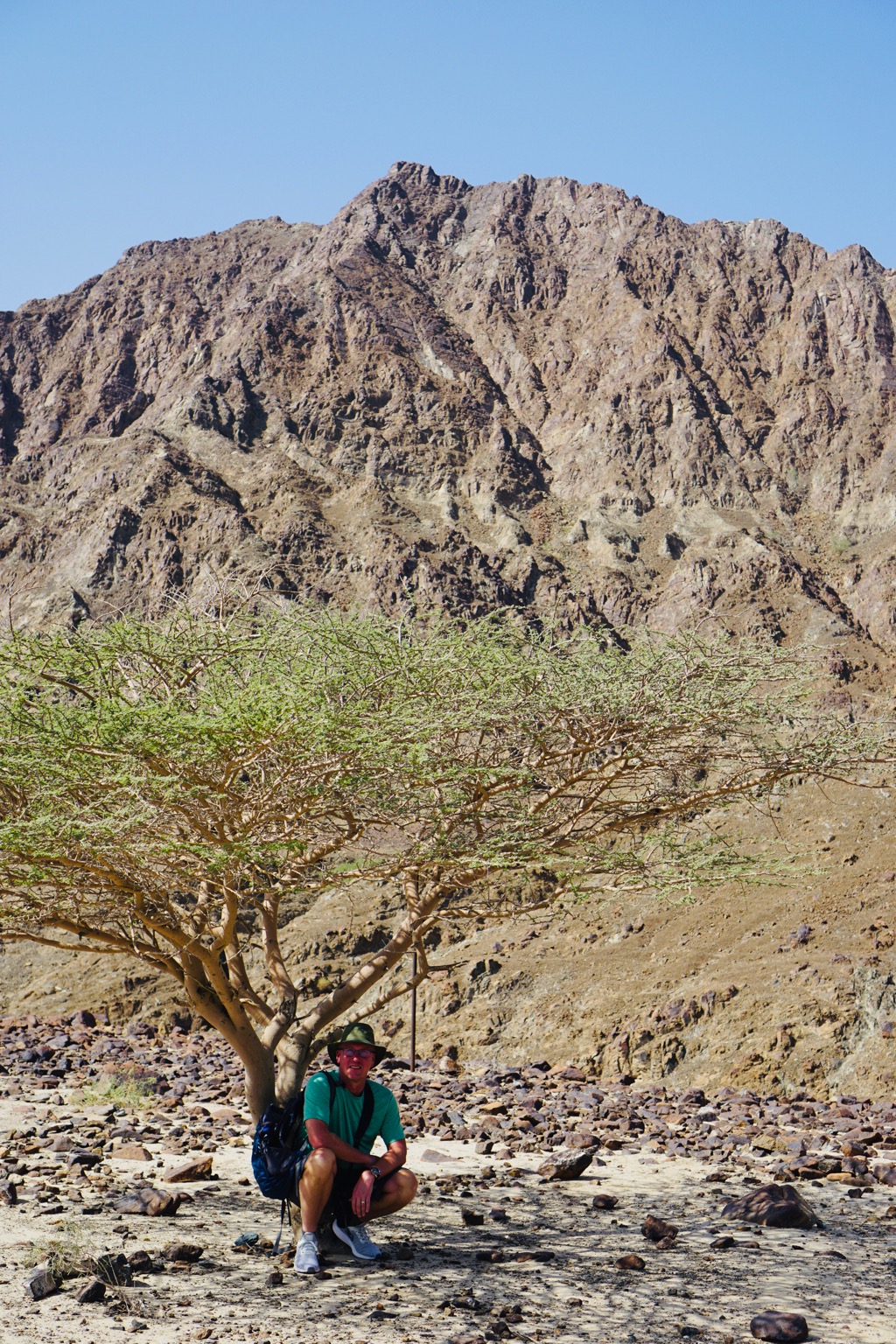 The port of Khar Fakkan is not too developed yet. And is mostly for container ships. We had heard that it was a busy port but we were the only ship in port and there were not that many containers. We have a good alternative theory that the port that is busy is just around the corner and is the port for all the tankers. When we got a few miles away from the port we saw the oil tanks. They have a huge pipeline that brings most of the oil from the emirates to this storage facility. Its better to be here because the location is not as easily blockaded by Iran as other Emirate locations! Miles and miles of huge oil tanks, all storing oil for every brand you can think of.
We made a quick stop at the friday market. We were pretty sure that this market was just the best place they could find for a short stretch break on our way to the mountains! Our guide said we could get out and look but not to buy anything because we didn't have any room in our jeep to haul it. He was right, although we were in a big Land Cruiser we had our guide and six passengers.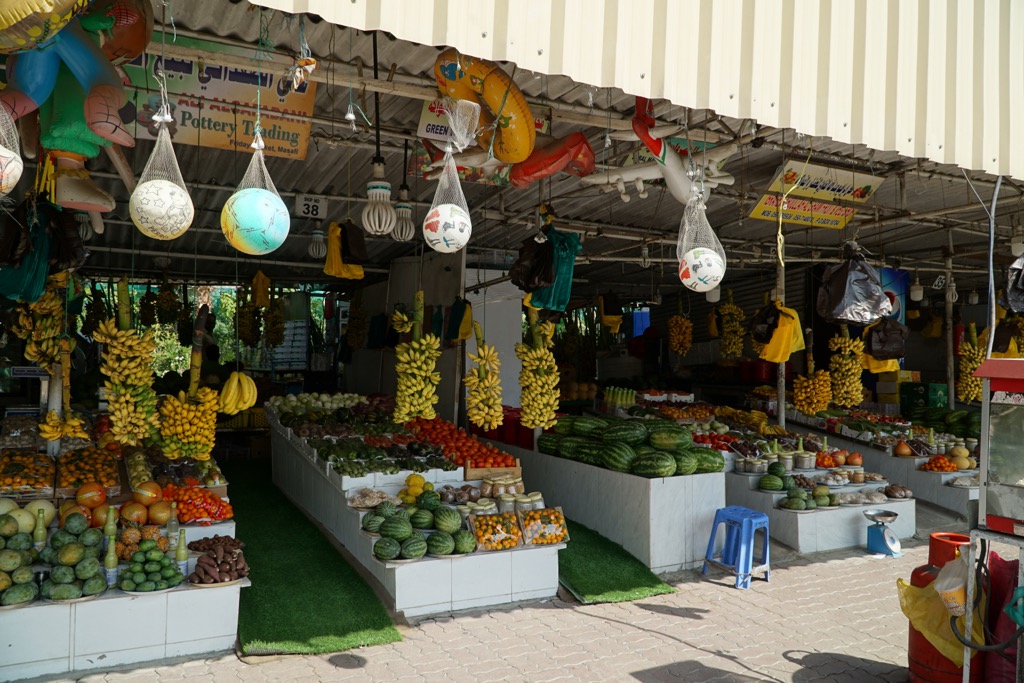 As we got to the offroad portion of the trip, Oscar became a bit upset because the lead car had taken a route he thought was sub-standard. It kept us inside the wadi instead of the better view by driving along side and above it. Finally when one car got stuck in a muddy rut (it had rained last week) he was not too happy, and both Jane and I were reminded of an earlier adventure when our airboat got stuck in the Everglades for three hours!
We also made a stop at a luxury hotel for lunch, and a very very short stop at the oldest mosque in the area. Made of clay and quite small. They were very strict about enforcing the clothing rules and since I had not heard about this part of the trip I was not allowed inside in my shorts. I could have borrowed a long traditional robe, but our stop was so short that the guides were hurrying everyone to get back in the trucks before we really figured out what was going on.
When we were getting back on the ship we figured out the reason why they were rushing us. We were in the last truck as Oscar was clearly one of the more experienced guides and was trying to keep the younger drivers in front of him. As we were going through security to get back on the ship one of the security guys was counting down. I was 8 and jane was 7 there were only six passengers (all behind us) unaccounted for before the ship could leave port.