Turn left at the arrow. Hmmm? Would you turn left and head into the rocks here? Despite the giant arrow made of rocks right in the middle of the path it is really easy to miss.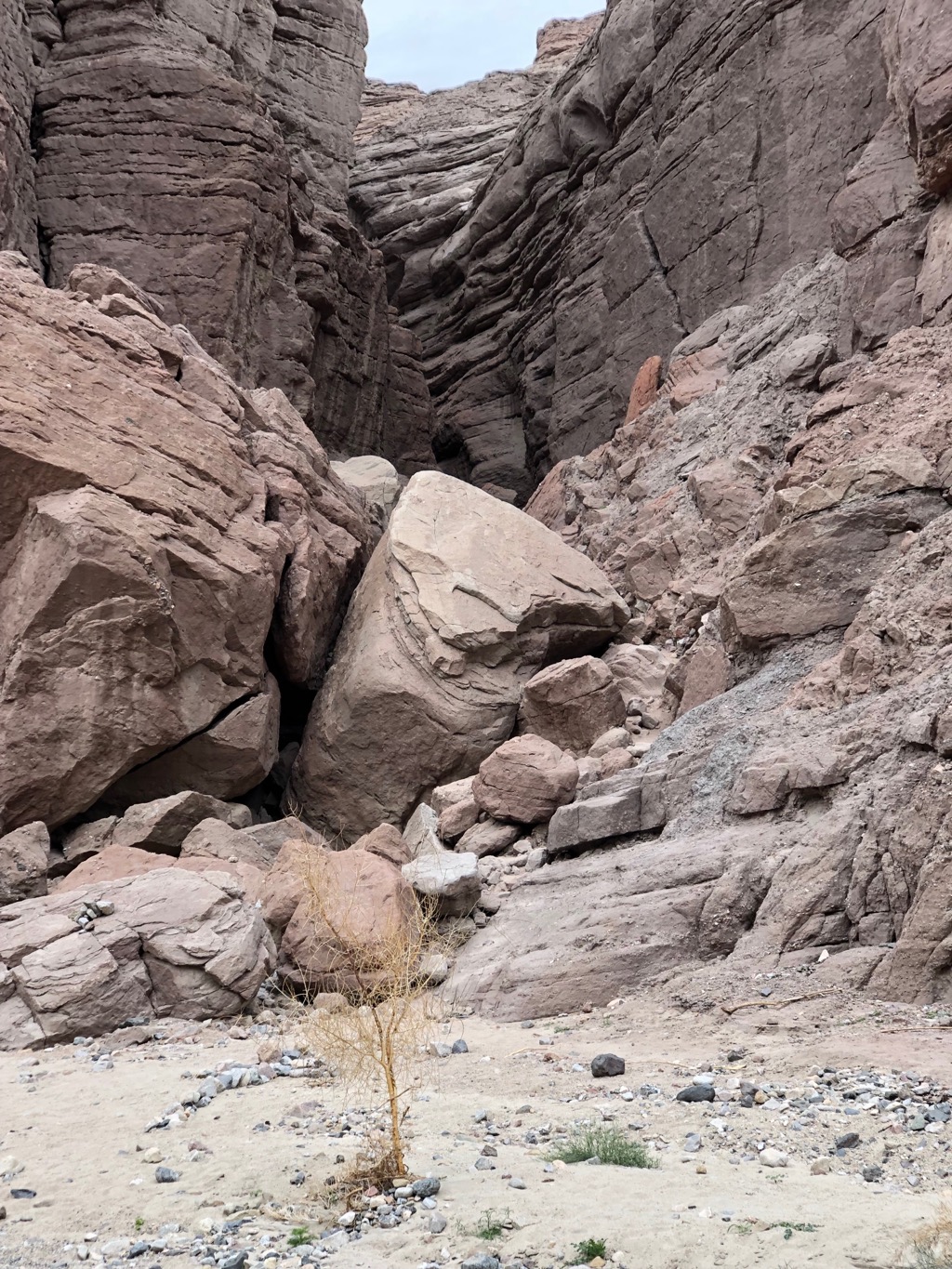 Even when you realize this is the start its a little hard to believe that this is a real trail. But it doesn't take long before you find the first ladder and then you know you are on your way.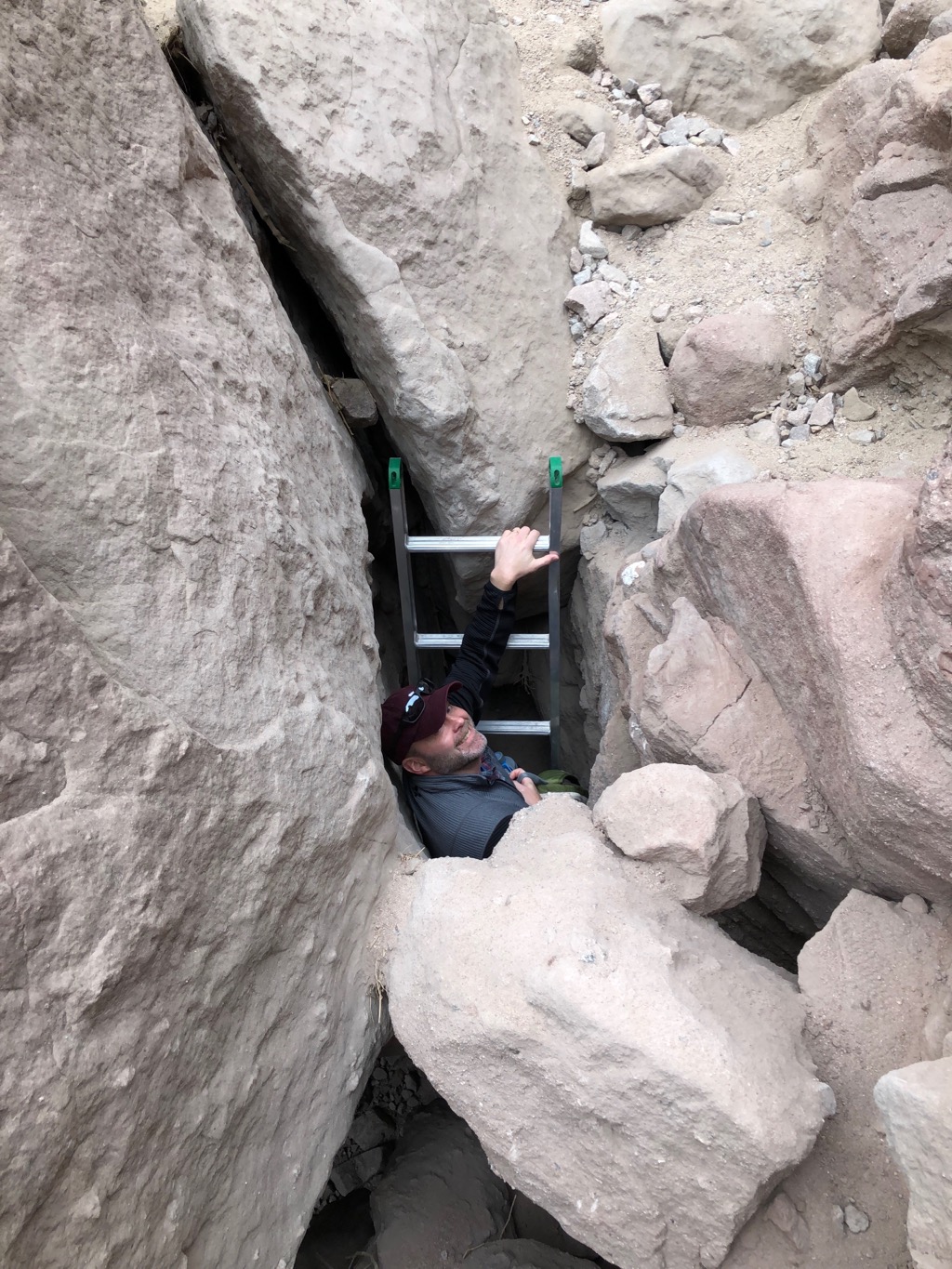 Then you get into the narrow slot canyons and you can really enjoy the hike. Even though this is not a well marked hike so you might feel a little like you are heading into the unknown.
The going is a bit slow but when you arrive at the top you are rewarded with a great view.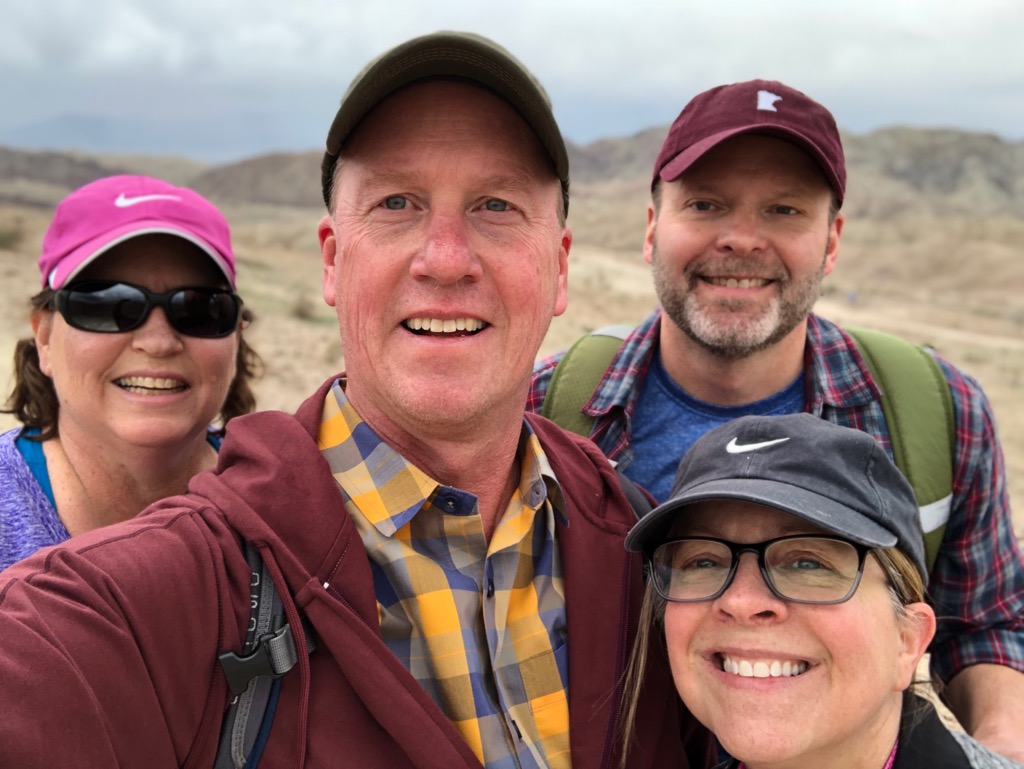 The way down is much wider and more open through the beautiful painted canyon. This was a great way to spend part of our last day of 2018.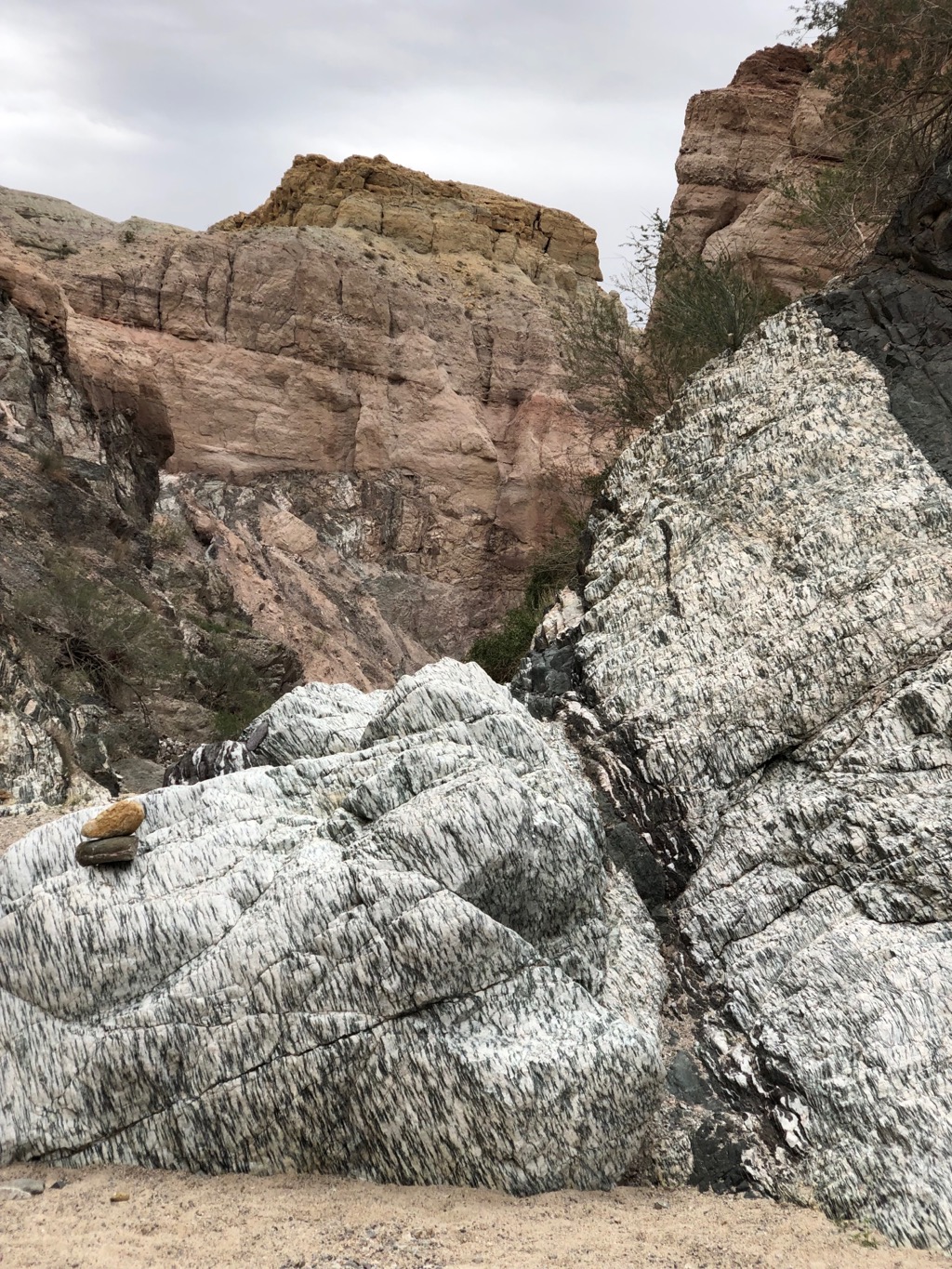 I like this hiking tradition ever since we saw the #optoutside from REI a few years ago on Thanksgiving. Tomorrow we'll continue the tradition at Joshua Tree.