We were sitting on the screen porch last night watching the storm roll in. In this case the 'we' was the computer science department. There is nothing like watching the lighting show at a distance. Just as the first person was getting ready to leave, the downpour hit. The consensus was to wait for the downpour to let up a bit before making a run for the car. Eventually the downpour won and people sprinted. If they would have waited for the rain to let up we would have had a slumber party.
The end result was a little over 8 inches of rain in about 6 hours.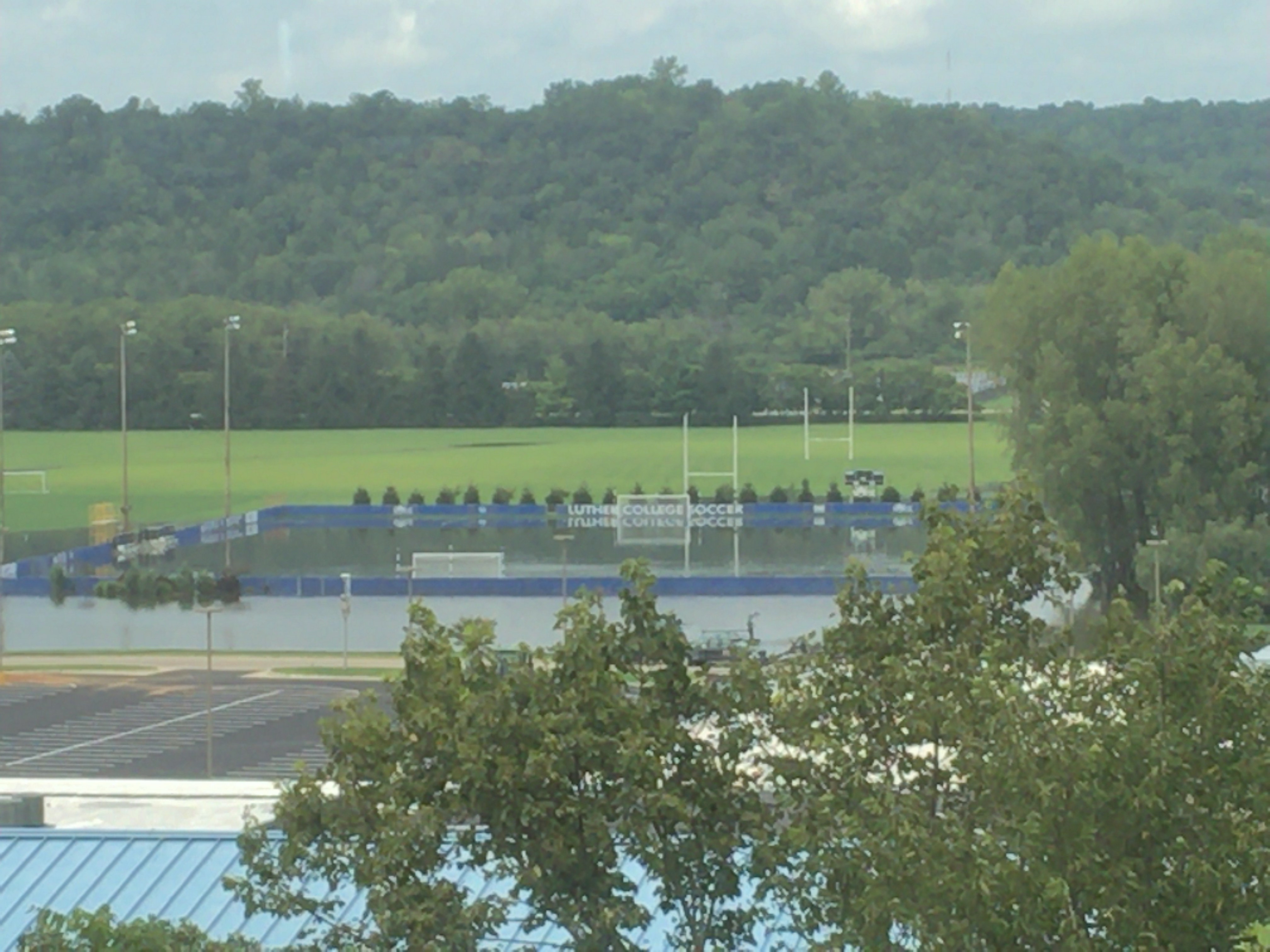 The Luther Men's Soccer team is not likely to have a scrimmage tomorrow! I hope the pitch can recover as we were supposed to have a lot of home games this season.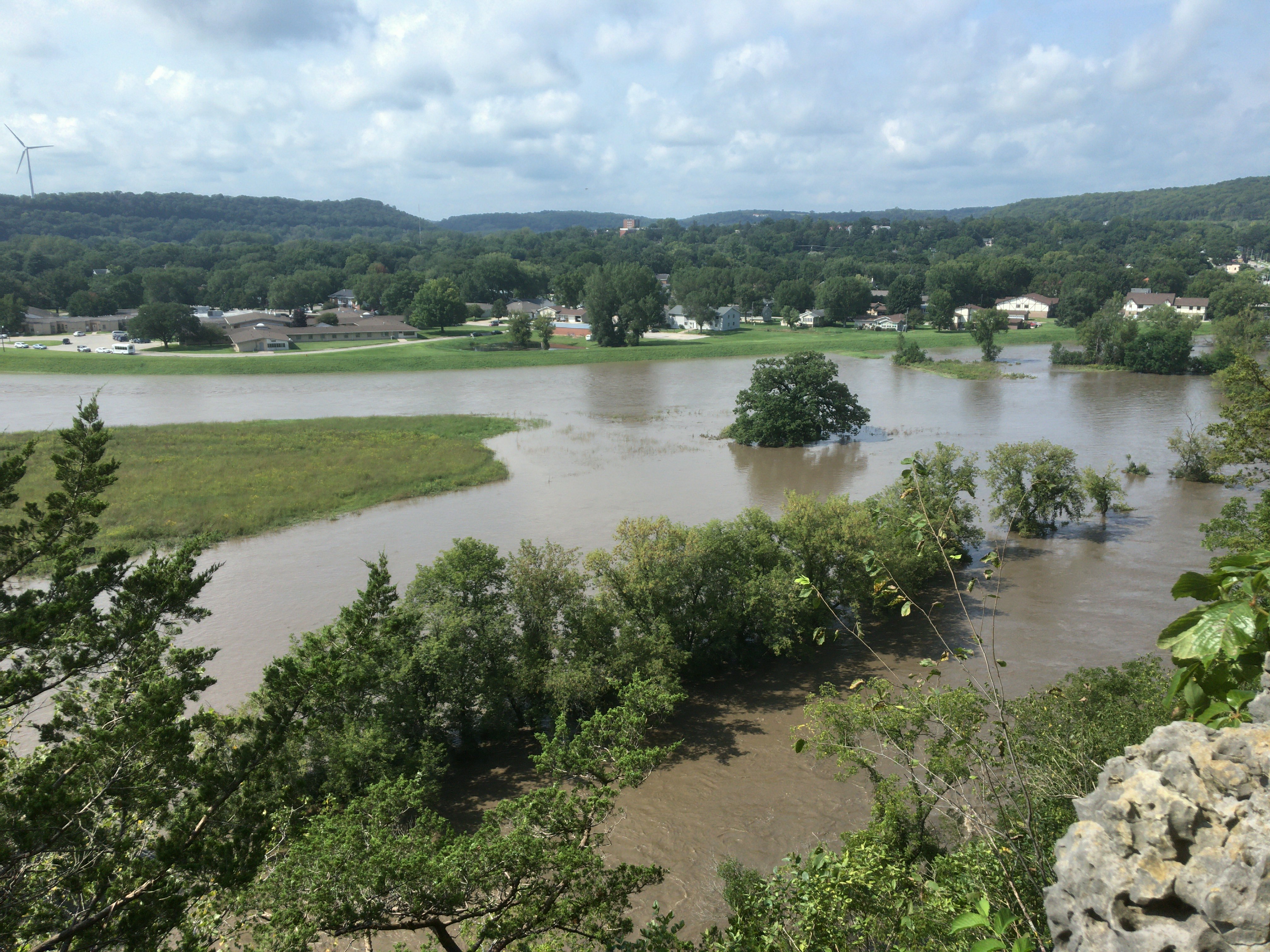 On my ride home today I stopped in the park to take a look at the "prairie"