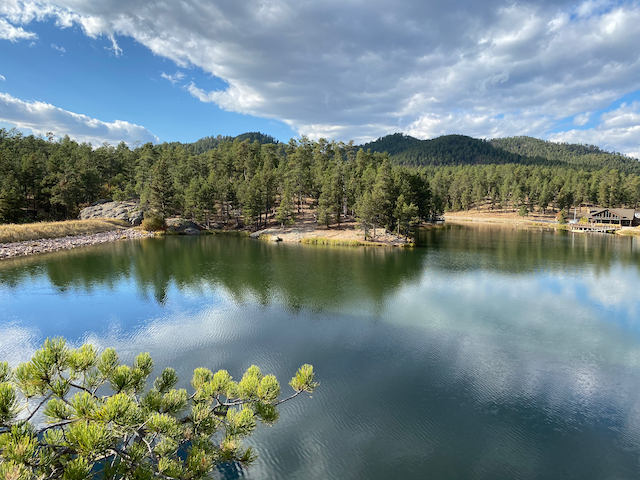 The day started with an early morning phone call. Jane's dad Len passed away peacefully during the night. This was not unexpected as he had had several strokes and nobody wanted him to linger. He was 95 years old, he lived a good life and touched a lot of people including his many students over his long teaching career. He was ready to be with Betty again.
We considered a lot of options and discussed timelines with the rest of the family. In the end we decided to have the funeral on the 24th of October. This allows us to complete our trip to Indio and gives the grandchildren some time to adjust work schedules. The funeral will be a small family graveside service in Saint James.
We did the Black Hills loop drive today starting with Iron Mountain road and returning on the Needles Highway. Iron Mountain has some amazing tunnels that perfectly frame the presidents and some amazing pigtail bridges. I had never considered that roads required architects but these roads did have an architect and it shows. Every turn brings more beautiful scenery.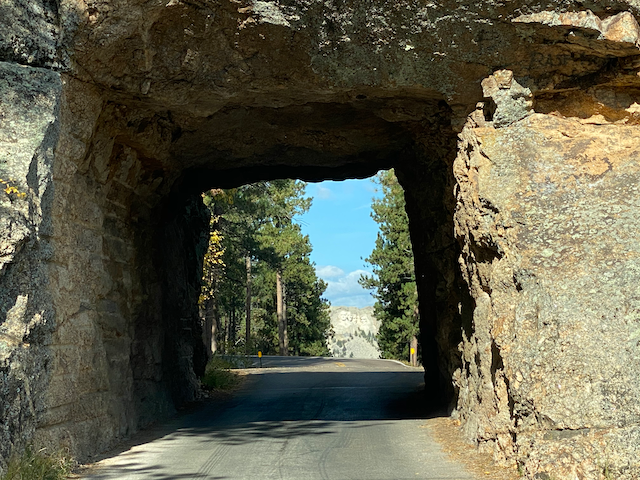 Here the architect designed the tunnel so that it perfectly frames the monument as you approach and drive through.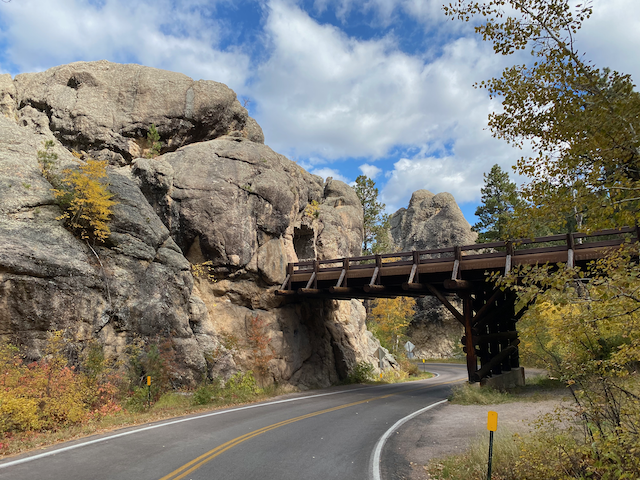 Here is an example of one of the pigtail bridges that spiral under each other!
We had so many great views of the monument on the drive that we really didn't see any reason to join the masses of people at the site itself. Instead we continued on, and briefly visited the Crazy Horse monument.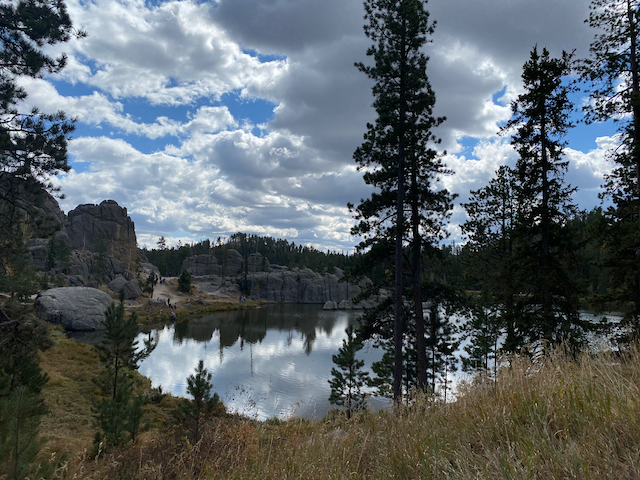 We had lunch at Sylvan Lake. There was a nice one mile hike around the lake that was very scenic. We then continued along the Needles highway to get back to our campsite at Legion Lake. We have a reservation at the Sylvan Lake campsite for next summer's trip, but we noticed that there was no cell service in the area -- probably due to all the giant granite spires! We love the Legion Lake campground and we may switch.
The highlight of the day was the arrival of Josh, Rachel, and Maple! They are at the end of a week-long trip to Colorado and decided to meet us in Custer on their way home. We did another short hike around Legion Lake with them.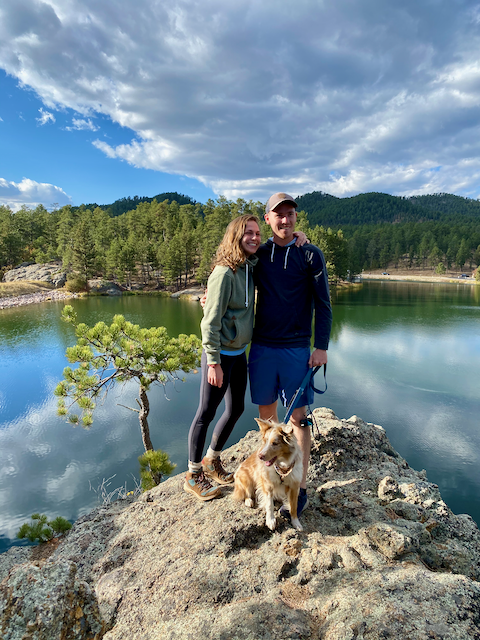 Maple had hours of fun chasing the ball diving into the piles of leaves! It was a great night for a camp fire and a simple meal of brats as we enjoyed the cool evening.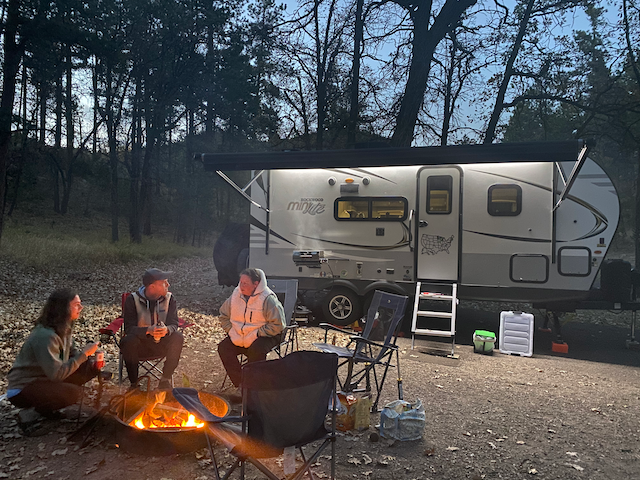 Tomorrow brings a boring drive south through Wyoming to get to Loveland CO. From there we have a short drive into Rocky Mountain National Park. We'll be "boondocking" without an electric hookup for three days. Luckily the weather looks sunny so we will get to set up our solar panels. But I'm not expecting much in the way of internet connectivity so it may be a few days before another update.