Blaise Schaeffer, my former student for all of 3 weeks, is on a cross country bike journey. He was riding right past my lake house on Bone Lake, and so I got to participate in his adventure for 40 miles! It was awesome.
Blaise started the day in North Branch Minnesota, and texted me when he got to Balsam Lake WI, I texted him back that I would meet him at Jonzy's Market and we would go from there. The plan was to ride to Cumberland where we would be picked up by his mom Deb. But she was running a bit behind schedule so rather than hang around the Cumberland quick trip for an hour we extended our ride to Haugen Wisconsin. You'll probably have to look that one up on a map. That made it a 41 mile ride for me and about 80 for Blaise.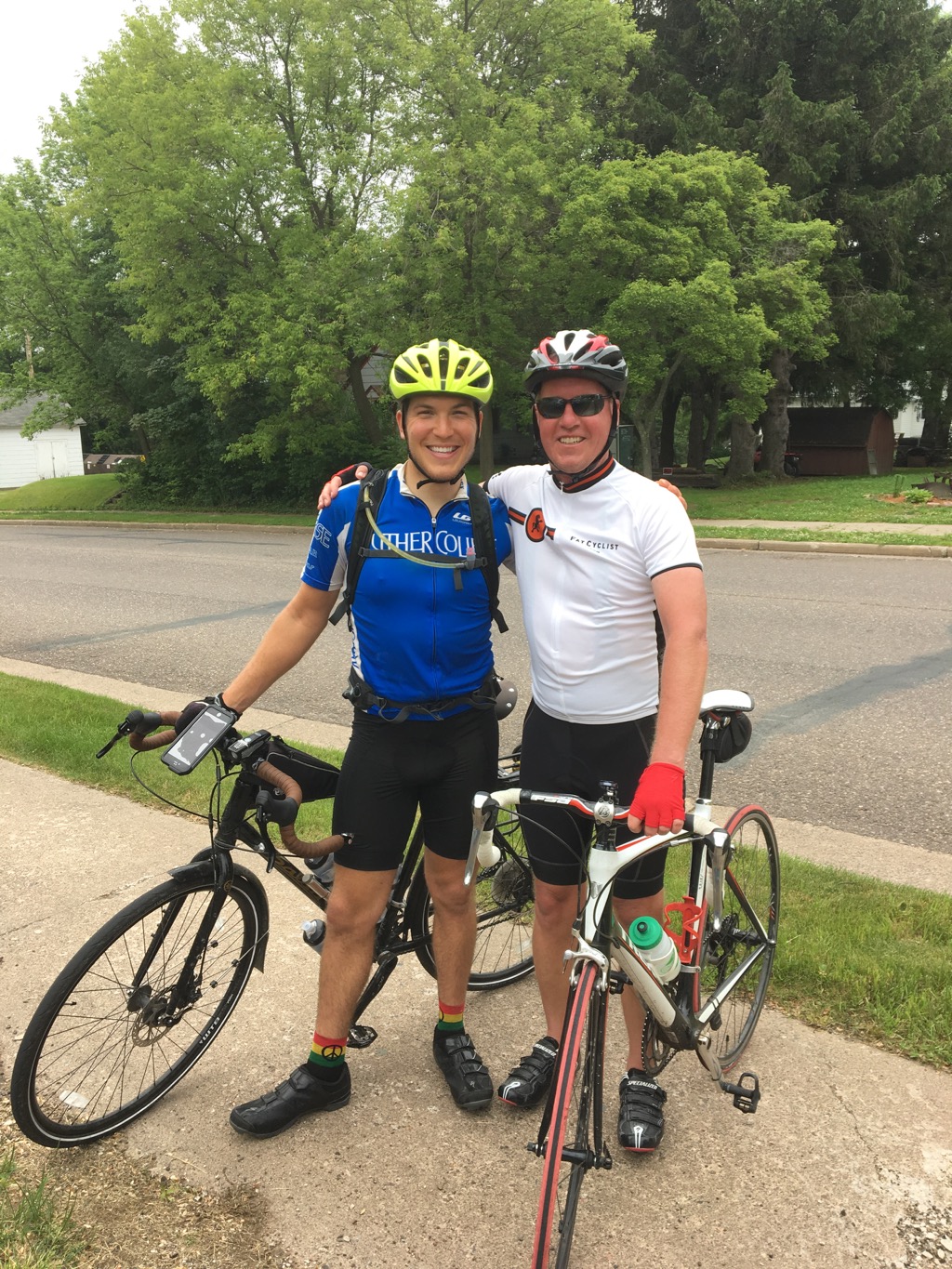 It was a great chance to ride and talk to Blaise about everything he's seen and done on this trip. You should check out his blog to get an idea: blaise2s.com. He told me about many of the amazing hosts he has had along the way due to the Warm Showers network. Warm Showers is an online community of cyclists and hosts who are willing to have people like Blaise stay in their home overnight while they are on a long distance cycle adventure. Great idea!