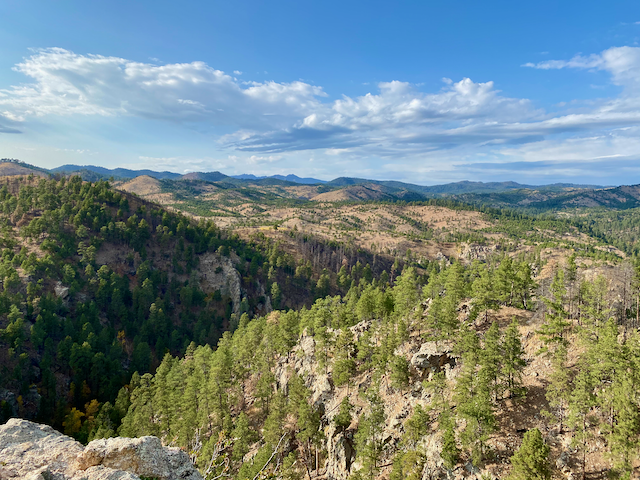 If you look at the map you will see that Estes Park Colorado is not on a line between Sun Valley and Luverne Minnesota. Thirty seven years ago a nineteen year old boy begged, pleaded, pouted, and cajoled his parents into making a detour to Rocky Mountain National Park on their way home from a conference in Sun Valley Idaho. The object of this detour was a girl. A girl they had never met, but who their son was pretty crazy about. The detour only allowed for a one night visit, but the girl remains to this day.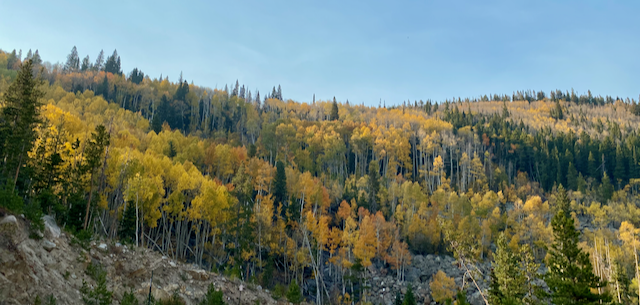 Today, in fact, we recreated one of our activities from the detour, the hike to Bible Point at YMCA of the Rockies. Thirty seven years ago we took a selfie, on film, using the timer on the camera. Jane made a craft project out of that picture in a heart shaped frame with the word Forever painted on the frame. We still have the picture and the frame, and now we have a new selfie to add to it.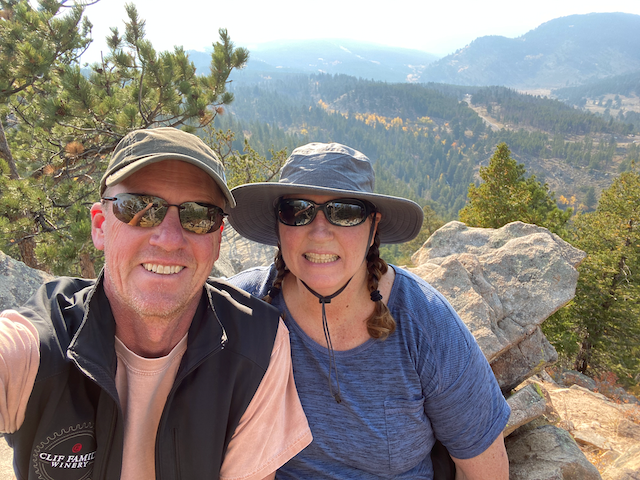 And the scenery was even more beautiful than I remembered it! Of course I wasn't really looking at the scenery 37 years ago I was mostly looking at the girl.
It was a short drive from Boyd Lake State Park to Rocky Mountain National Park. It was all uphill and the challenge we had been waiting for; to see if the Audi could manage the uphill pull of the camper in the mountains. No Problem!
Back at the campground we climbed the small hill behind our camper and watched the sun set over the mountains. With the smoke in the air from all of the forest fires it was pretty spectacular.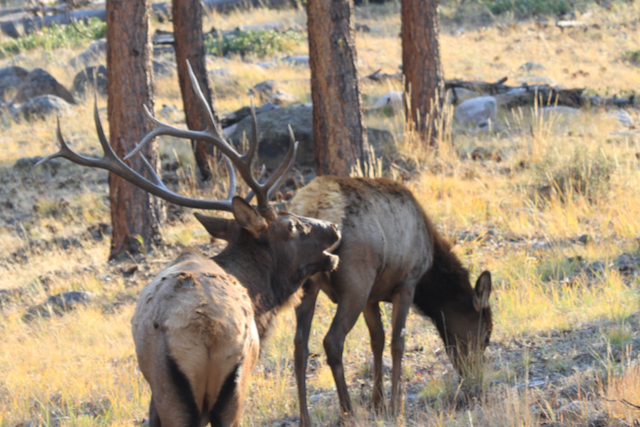 This time of year is pretty popular because it is the "Elk rut" It is a very interesting sound that the male moose makes as it claims a herd of does.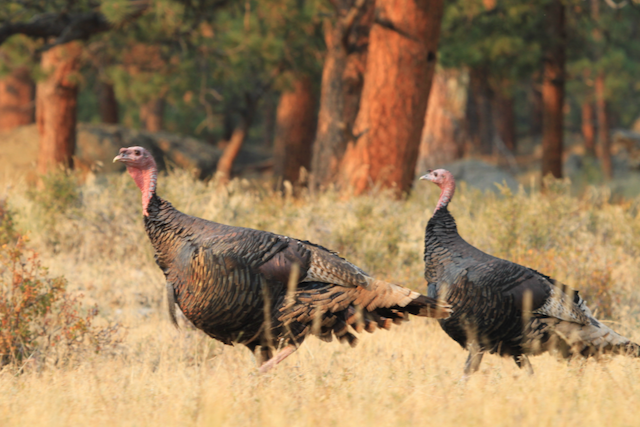 Of course we see wild turkeys all the time in Wisconsin, but these just looked a little bigger and a little more interesting!